EVERY NATION CHURCH SEATTLE
We invite you to join our worship gathering - either in-person or online. We meet on Sundays at 10 am Pacific Time.
We lose out when we are disconnected, so gather with us and let's grow together!
Over the past year, we've had time to reflect on what it means to be the church and what's essential for the spiritual growth of our church body. So much has changed in our lives, but we know our God hasn't.
We encourage you to check out our
FAQ
and
COVID mitigation plan
pages for more info of what to expect!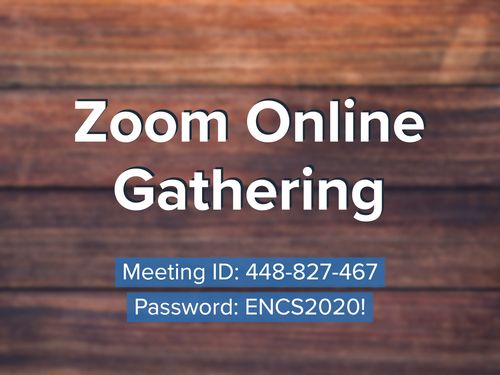 Our primary online gathering is on Zoom - we'd love for you to join us.
Join us by using the button for 'Zoom Online Gathering' or the meeting ID and password on the graphic. If you need additional help connecting on Zoom,
please click here
.
If you're unable to join us for the interactive Zoom meeting, we invite you to view a live broadcast of our service on our website or app. You can find this by clicking the 'Sunday Broadcast' button.
If you'd like to view the broadcast on Youtube to cast to your TV,
click here.
We are a diverse group of all ethnicities, singles and families, young and old(er), and professionals, college students, and children. So no matter who you are, we're sure you'll fit right in. We're certainly not a perfect church, but we aim to be warm and caring because we believe love changes everything. We invite you to visit us on a Sunday to discover how the love of God can change your life too.
We hope you'll join us on a Sunday, but if you'd prefer a more informal setting, check out a community group or a campus ministry! For more information, click one of the links below.
Children & Family Ministries
Children are a special gift from God – each one uniquely created by Him. We consider it our privilege to be able to build relationships with the children that join us on Sundays and share with them the love of their Creator each week. We aim to do this while having as much fun as possible!
If Jesus is the Savior and King how does that make your life look any different? If Jesus is Savior and King and you follow him, you can live forgiven, reconciled, and restored to God and his purposes. If you turn away, those are lost to you.

Join us as we study the book of Mark together to discover who Jesus is and why it matters to our life.

Jesus is the promised Savior and King; following him brings reconciliation to God and restoration to his purpose for your life.